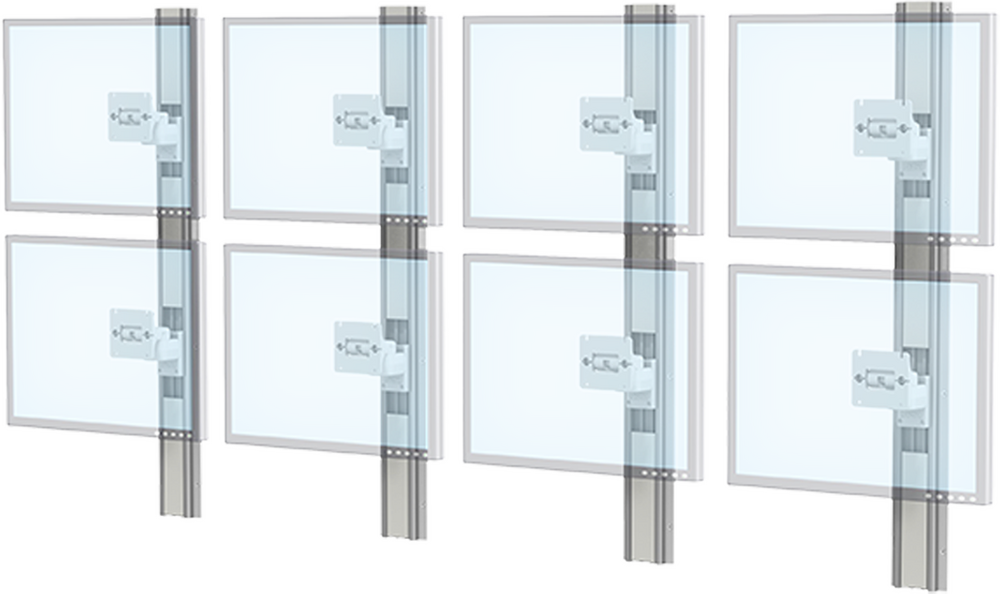 Telemetry Central Stations
Easily configure monitoring screens and related equipment to create your ideal telemetry central station.
GCX telemetry mounting solutions enable you to organize screens for optimal viewing and visibility, while their trim design optimizes your available space. Built-in cable management creates a tidy appearance as well as a safer workplace. Choose the mounting options—wall, counter top, ceiling—that best support your workflow.