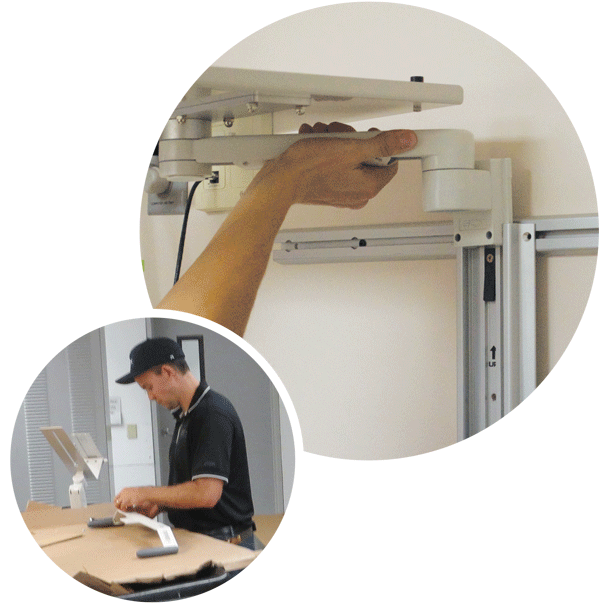 GCX On-Site Services® is a cost-effective, turnkey service for deploying GCX mounting solutions. We work quickly and efficiently from delivery and assembly through testing, cleanup, and maintenance, at the times you choose. And we expertly configure and adjust all our equipment, whether new or upgraded.
Benefits of GCX On-Site Services
Relieve your own resources - We do the work to physically deploy your device, accessories, and the associated cart or mounting solution.
Guarantee end user satisfaction - Know the work will be done entirely by professional and highly-trained GCX personnel, not 3rd party contractors.
A cost-effective, turnkey solution - We handle everything from ordering through cleanup to save time, money, and effort.
Minimal disruption - We work ​"under the radar", reducing downtime for hospitals, even in occupied rooms.