Looking to put a tablet on an existing Patient Overbed Table?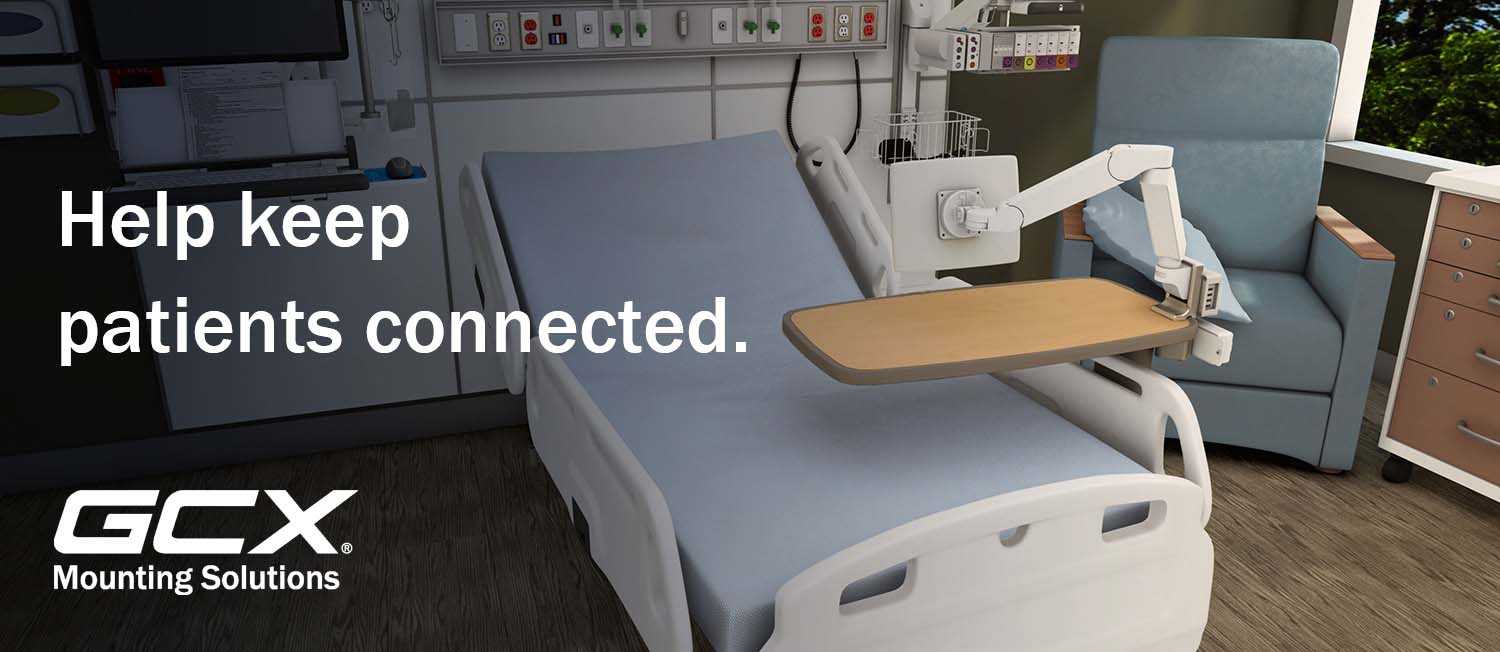 Solutions like our award-winning Patient Overbed Table bring tablets to patients in a secure manner, so they can stay informed and keep in contact with care teams, family and friends. Now we're expanding patient tablet use with an upgrade that equips most Stryker and Hillrom overbed tables with our adjustable-height mount designed specifically to hold tablets.
The Patient Engagement Tablet Integration Upgrade Kit is made for hospitals that want to elevate their patients' experiences without having to purchase all new overbed tables. As with other products in our expanding suite of patient experience solutions, this kit allows health systems to efficiently and cost-effectively integrate tablets on Hillrom and Stryker overbed tables. Hospitals can quickly clamp on adjustable arms for tablet technology without drilling.
Healthcare organizations need bedside solutions to treat patients at the point of care and provide as pleasant an experience as possible. This upgrade provides current Hillrom and Stryker overbed tables with:
A Variable Height Arm for tablet device with full-motion adjustability for easy positioning and patient access
Optional USB charging module compatible with most tablets and mobile phones
Integrated cable management to encase cords within the VHM-T Variable Height arm for tablets
Medical-grade quality made to withstand high usage and most cleaning chemicals
Empower your patients to feel more in control and knowledgeable about their current health situation by conveniently giving them access to their medical records and connecting them with providers through tablets.
If you're interested in extending the patient engagement value of your overbed tables, contact a GCX mounting expert at (800) 228-2555 to learn more about our easy-to-install upgrade kit.